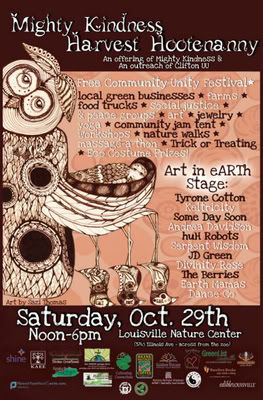 If you look past its putrid air quality and polluted water you'll notice that Louisville really paints the town green. T
ake The Mighty Kindness Harvest Hootenanny. Where else in the Midwest (okay, the South) can you find so many farmers, advocacy groups, sustainability providers, and regular folk gathered in common purpose?
So cool is this boho bazaar that our local weekly voted it the number two festival in the city. That's nifty considering Louisville hosts this little horse race every first week in May. Maybe you've heard of it?
Where else can local cattle farmers keep a booth next to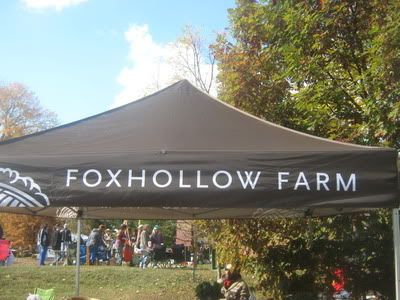 vegetarians who remind us that flesh is for zombies?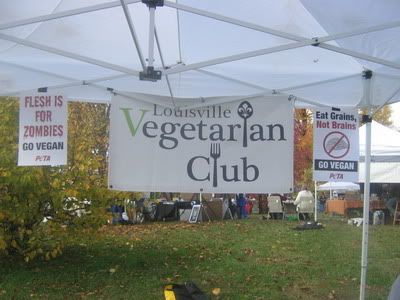 There were new, handmade clothes you could buy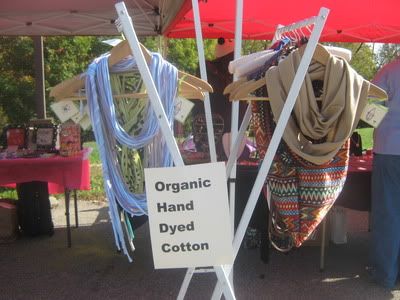 and old, recycled clothes you could take.
While most vendors had tables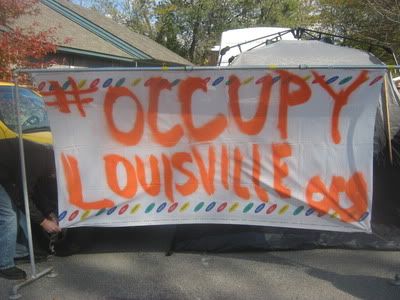 had a tent.
Nearby, costume clad kids hoola hooped to live Celtic music while adults did Tai Chi and Yoga.
My family's big find of the day was Grasshoppers.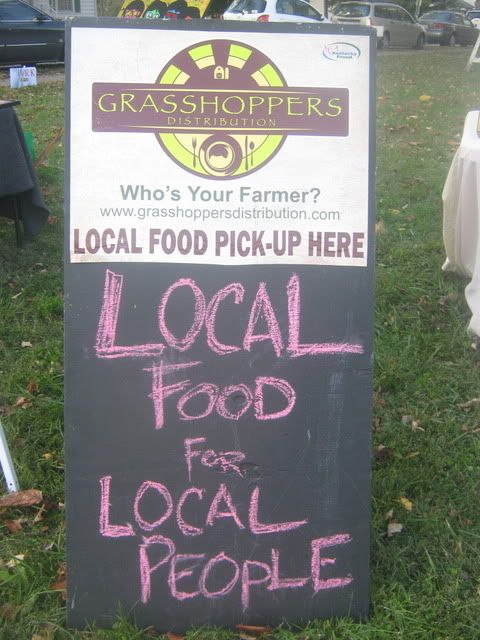 They deliver locally grown produce to distribution sites around the city. We are signing up this week.
I only photographed a fraction of the day's activities because I wanted to feel the festivities and not just think about what to write later. Besides, the crystal portal was calling my name.........................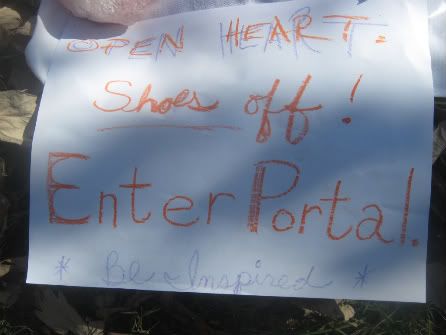 When I ran into some friends from church near the walking trail we gravitated to the crystal portal.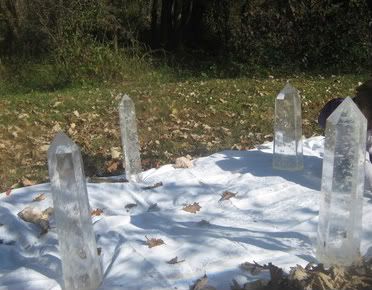 My friend and I entered the portal and immediately dropped into deep conversation. Someone on the outside said it was like we were in our own little world. I'm not sure we weren't. The Hoot does that to you.
Other takes on The Hoot:
Mighty Harvest Hoot Brings Unity to Community - Louisville.com
Mighty Kindness Harvest Hootenanny Supports Things Local - The Louisville Courier Journal