My Autistic son is fascinated with spices. He methodically removes the lid from each bottle and inhales deeply. Then he returns the top and moves on to the next spice. One day as I watched this ritual unfold for the thousandth time it hit me - he was seeking something that he needed.
It was time to look into aromatherapy.
All my research roads led to Vetiver. I kept finding references to a study on ADHD and Vetiver by Dr. Terry Friedman, M.D., which many bloggers claim was published in the Journal of the American Medical Association, but they never provide a link. Hours spent trying to locate this study in JAMA turned up nothing. What I did find, however, is
an unpublished scientific paper on Dr. Friedman's website
sold for $11.95. Not exactly the same thing.
Mainstream medicine considers an intervention evidence based when multiple peer-reviewed studies across various researchers yield similar positive results. In recent years Aromatherapy has garnered the attention of
The Mayo Clinic
and
The University of Maryland Medical Center
because some oils pass this test. For example, Lavender is considered evidence based for anxiety and depression (
here
,
here
, and
here
). But Vetiver has been neither proven or disproven since it remains largely un-researched.
Even so, there are many compelling testimonials from ADHD & Autism moms on how Vetiver helped their children to focus and calm down.
ADHD moms reporting benefit (a small sample of what's out there)
Common Scents Mom
Every Day in Every Way
Jennifer Accomando
Autism moms reporting benefit:
Tiffany Rowan
Healing with Essential Oils
DoTerra Chick
I balance my esteem for peer-reviewed research with a healthy respect for those cherished, time honored traditional healing modalities that may never be subjected to scientific scrutiny. I don't want to miss potentially beneficial treatments just because pharmaceutical companies have no interest in studying them. So, I've established three criteria when deciding whether to try non-evidence based treatments:
1.)
It is generally recognized as safe.
(The essential oil safety standard, "
Essential Oil Safety: A Guide for Health Care Professionals"
lists no safety concerns for Vetiver)
2.)
It is not expensive
. (Organic Vetiver costs less than $20)
3.)
There is strong anecdotal support that it might help.
(See above)
Since Vertiver meets all three criteria I decided to try it.
I'm so glad I did!
I bought
Aura Cacia Organic Vetiver
, a
pure enough brand
readily available at any health food store, put some on a material swatch and had him sniff it periodically throughout the day. His stims that day went down by about 85%! For those not as familiar with Autism, stims are arm flapping, making loud sounds, and repetitive or jerky body movements. We have used Vetiver for a month now and his stims still have not returned to their previous level. Not even close.
I also tried Vetiver. My life gets stressful. Like everyone, my attention is often pulled in several directions at once. Yet, since starting this essential oil I feel much calmer and more focused. Could this be placebo? Possibly. But that doesn't explain my son. I've learned over the years that if I pay attention, if I watch him closely, he leads me to what heals him. I now count Vetiver among the top ten most helpful interventions we've tried.
My friend also bought a bottle of Vetiver for her Autistic son. Same response. Starting the first day he stopped stimming and was much calmer overall. Coincidence? Perhaps. But maybe not. From a scientific standpoint it's hard to prove until Vetiver is actually studied for Autism. I hope that happens one day.
Update: 9/23/13
After a few months of sniffing Vetiver from the bottle I began getting sinus headaches. I've since learned that essential oils can be a sinus irritant for some people. I'm concerned that if my son were to also get headaches he wouldn't be able to tell me, so I'm putting this mostly on hold until I get a diffuser. They produce a vaporized stream versus smelling the concentrated form straight from the bottle. His stims have increased since stopping and I miss the relaxing effects of Vetiver myself. Yesterday I tried putting some on a material swatch again, which is much less intense than smelling straight from the bottle. It worked well enough and produced no headache. I imagine putting it on a tissue might do the trick, too.
My friend said for a week Vetiver was like a miracle for her autistic son, then she didn't see much after that. It's hard to say why. I've read for some people ADHD medications are great for a while then stop working altogether. Could this be a similar phenomenon?
"For there is no greater influence in a physical body than the effect of odors upon the olfactory nerves." Edgar Cayce - Reading #274-7
--------
Vetiver references:
Vetiver Essential Oil for ADHD -Live Strong
Dr. Terry Friedman
Information on Vertiver on Aroma Web
Mainstream Medicine Aromatherapy links:
Is Aromatherapy Worthwhile? Mayo Clinic
University of Maryland Medical Center on Aromatherapy
-------------
Related Post:
Rosemary Essential Oil Improves Memory - Emerging Scientific Evidence
Some Essential Oils Inhibit MRSA, Strep, & Influenza: Scientific Studies
------------------
A Bit of House Keeping:
**This is not a sponsored post. This blog is an amazon.com affiliate, though.
One hundred percent of affiliate profits earned from links on this site will be donated to Kiva
, a not-for-profit micro-lending organization that makes no-interest business loans to low income entrepreneurs in the developing world.
This article shares our experience with Vetiver, but it is not intended as medical advice.
This post is linked to
Natural Living Momma
,
and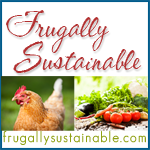 Tags: Aromatherapy, Essential Oils, Vetiver and ADHD, Vetiver and Autism.