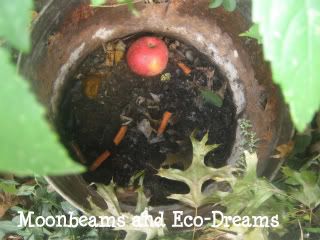 This year I kept my first garden and it was a lot of guesswork. Now that I'm gearing up for Spring again I've checked out a stack of Urban Homesteading books from the library. I'm determined to have a more efficient garden this time.
The Weekly Wrap Up Series shares what I am learning.
-------------------
I planted my first garden in neat little rows, just like they say to, intentionally sowing five times more seeds than ultimately needed, most of which were destroyed in the thinning process. That seemed inefficient and wasteful. Plus, the pathways between plants were easily over-run with weeds. So much work for a small suburban garden. There must be a better way.
And I think I have found it.
This week I delved into Mel Bartholomew's book Square Foot Gardening. The square foot grid is the product of an engineer's mind coupled with a gardener's passion.
The man is a genius!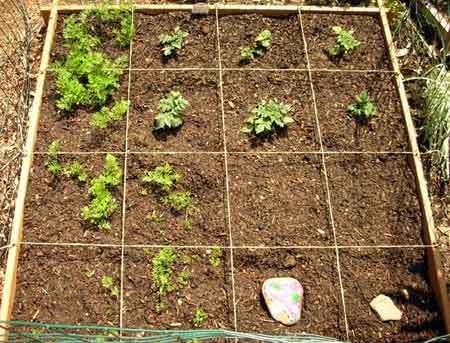 (photo by aekeel @ Photobucket)
Each square foot contains precisely the number of plants that ordinarily fit into that sized space, at the appropriate distance apart. Pepper plants require one foot's distance between one another, so each square fits one plant. Since lettuce requires only six inches apart its squares hold four heads. No thinning process necessary. And this method requires 80% less space than conventional gardens because it eliminates walkways. Without walkways to weed maintenance time is significantly reduced. Just weed a few squares a day and you are done in minutes
.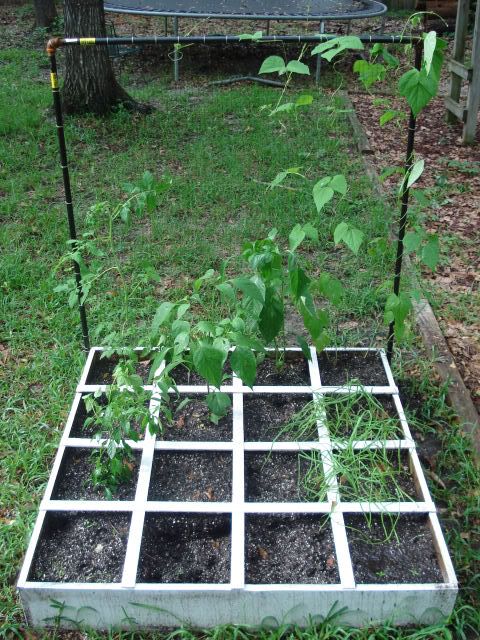 (photo by ronh2k@ Photobucket)
This winter I will make some 4 x4 boxes out of some scrap wood from a torn down fence. I know they won't look as pretty as these.
Take it away Mel:
What I Learned This Week on the Blog Hops:
I've often heard that egg shells benefit soil. One year I tried to compost some but they didn't break down.
Graceful Little Honey Bee
has a great post about how to get egg shells to break down. Now why didn't I think of that?
The Humbled Homemaker
has a great recipe for a foaming hand soap. If you regularly use those expensive, natural, biodegradable pump soaps this will definitely save you money. I tested the recipe. It really does foam!
Whenever my shower head starts spraying all haywire I usually buy a new one. This week I learned from
Frugally Sustainable
that this is completely unnecessary. She has a fun recipe that removes those hard water stains. Your kids will love this one!
Special thanks to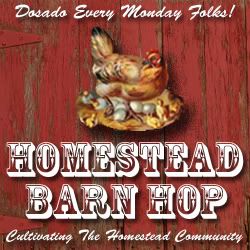 and
for helping me learn new homesteading skills.
Resources

:
Square Foot Gardening (Mel's site)
Mel Bartholomew (his other site, includes blog)
---------------------
*This is not a sponsored post.